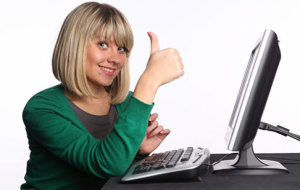 Do you know what the best advice is I ever got for my business?  "Work ON your business, not IN your business"… I have taken this to heart, and its also the best advice I can give you to if you own or plan to start your own business. If you try and do all the different tasks of your business yourself, you are never going to be able to scale and grow it very quickly or very effectively. This is what sets very successful and mediocre businessmen apart.
It all changed for me when I decided to start outsourcing tasks in my business.  By getting a team of Virtual Assistants for my Amazon Business, I was able to free a lot of my time.  Time that I could use on more important parts of my business, such as new product ideas, research, building of partnerships, and developments of new systems, or my amazon coaching and consulting clients, that could bring in a lot more money into my business.  This is how I managed to quickly grow my business to a multiple six-figure profit earning business.  Without a team of helpers, I would never have managed all this, as its simply impossible to everything yourself.
The reason why most people (and perhaps even yourself) are not outsourcing enough tasks of their business is because they think its too expensive, too much work to train the workers, or they just do not know where to find reliable, qualified, virtual assistants that can actually do the tasks they need to do.
The problem is if you want your business fully automated and have assistants in all key areas you need to hire a few Virtual Assistants and cost you atleast $1k + /month.
Then you need someone to manage those staff…
Well how about if you had 3 Virtual Assistants that could help you in the following areas of your online or amazon seller business:
- Manual SEO, Link Building, Social Marketing
– Build Websites, Landing Pages or Squeeze Pages
– Build Your Facebook Fan Page, Twitter Page and Post Regular Content
– Create Graphics for your Products or Services and Sites
- Create Youtube Videos
– Write Articles
– Data Entry work, and more…
AND Best of all you don't have to pay $500-$600 month for these workers!
I got you an exclusive deal with a buddy of mine, Daniel Lew, who owns a very successful outsourcing business called "Virtual Helper 247″, where you can get Fast, Reliable Virtual Assistants working for you whenever you need.
With my *special deal* You will get 3 VA's for half the price of 1 VA. That's 80% Off the normal price you would pay.
Click here to watch this VIDEO explaining this special deal I got for you
No catches – but we are limiting this to a select few only, so don't be surprised if you missed out.
Make sure you take advantage while its open during this special and get yourself locked in with this special price for life.
Click here to see if this offer is still available. (apologies if you missed out, but we could only let in a few people.)

Let me know what you think!