M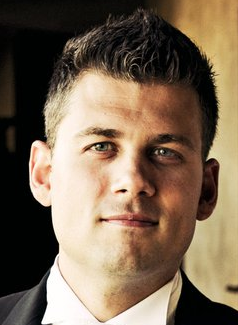 y name is Bertus Engelbrecht and I have been a full time online marketer, business owner and entrepreneur since 2009 and am also the founder & CEO of various successful, 6-figure earning, international companies and brands.
I am the founder and CEO of Elite IM Solutions (PTY) Ltd, which is my main Internet Marketing company.  We managed to grow this business into a multiple six-figure earning company in just a few short years.  At Elite IM Solutions, we create Software, Apps, Training Courses and Coaching Programs that we launch and market, while we also promote other related products as an affiliate. We focus primarily on software and training products that helps to increase the website traffic and profits of companies, websites, and internet marketers and focus on the business to business and internet marketing markets and sub-niches.
Other business ventures of mine includes a Nutritional and Beauty company and brand, that does over $700,000 in sales annually on Amazon alone.  Here we sell our own brand of Nutruceutical products in the Health And Beauty markets. Amazon and e-commerce is our main focus for this company, but we also distribute our products to a select few retail and health stores in the US.  We focus on providing the best quality natural and safe supplements to support weight loss, health and anti-aging, so that you can live a longer, healthier and more beautiful life.
I also do business under my brand name, Bertus Engelbrecht TM, and am a business coach and mentor,  teaching my students how to create their own online based business or grow it. Mainly, I focus on business models that I have had the most success with including:  Creating and launching your own e-products, affiliate marketing, Email Listbuilding and marketing, Private Labeling products, E-commerce, selling your own brand of products on amazon and more.
If you want to find out about my AMAZON SELLING COACHING and CONSULTING SERVICES read more here.
I have helped many new marketers become very successful business owners, earning over $10,000 per month with their online businesses, within just 12 weeks of working with me.
If you would like to find out how I can help YOU, start an online based business, or Amazon business, or simply want some help to increase your business, then contact me right now.
Best way to contact me personally is via skype:
My SKYPE ID: bertuseng.
Alternatively you can also contact me via my support desk here.