Last week you learned 5 proven social media marketing strategies. Today you'll learn more tactics to make your social media campaigns more effective.
1. Make your profile work for you
It's not hard to tell who takes their profile seriously and who doesn't; all you have to do is look. Creating a professional social media profile is absolutely worth your time. People do look at them, even if you do not, and it's about impression.
Your profile is part of the overall impression prospective business partners and/or customers form about you. A profile is very much like the About page on your business blog.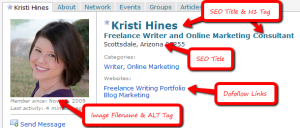 Yes, you want to present yourself as professional and trustworthy, but you also have to balance that with being personable. A good rule of thumb and guide is considering your audience and whom you are targeting.
A word of caution is to avoid blowing your horn too much. Remember that people will make a fairly quick decision as to whether or not they'll follow you or subscribe to your posts based in part on your profile.
2. Get social with groups
What you can do with joining social media groups is connect with your audience in a powerful way. This is a real goldmine because you'll be front and center with conversations. You'll learn all the things that matter to your business and marketing: problems, concerns, questions – all highly useful information.
This is powerful because you can join your niche groups wherever they exist. And then you simply mine information and use it in the most effective way.
Finally, you'll be able to create your own groups and even create more specialized groups within your market. In time, you'll establish yourself as an expert and build credibility and your specific brand.
3. Think in terms of preselling
By now you should have some sense that it's not a good idea to be heavy-handed on social media. That is to say, avoid pitching your business; that's what advertising is for, anyway, not social media unless you're buying ads on a network.
Are you familiar with preselling techniques? There's far more to it than you may know.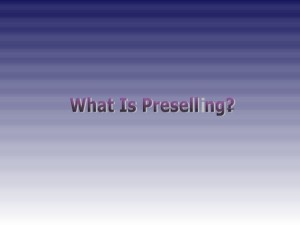 Yes, you can also think in terms of soft-selling but that may lead you to sidestep learning how to presell. One of them best and most profitable activities you can engage in is building an email list. Social media can work very well if you do it the right way.
Ultimately you want to find a balance that works well and rest assured, there is a balance for your business model.
Think along the lines of creating bridges between social media platforms and your web properties. Then pull people along rather than trying to push them. You know very well, based on your own experiences, that people respond to quality contributions: helpful businesses, good quality advice and teaching.
Wrap-up
Perhaps you have avoided social media for your business for some reason. And maybe you're involved but are not completely committed. I know some business people who have not fully embraced social media marketing because their efforts have been lackluster.
Several important parting points, for you.
You have to use marketing strategies that work; and never wing-it thinking you know all there is to know. There's enough information in this and the previous post to do you in good stead.
Secondly, consistency is needed on social media just like it is with most other forms of marketing. Neglect your audience and they'll think you're a one-pony trick – not serious.
Proceed with confidence because you have high quality information and can trust it to get you started on firm footing.